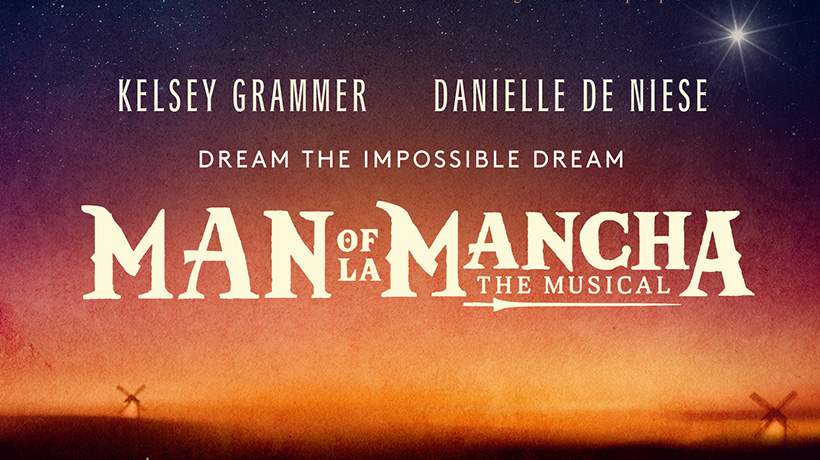 Man of La Mancha
Man of La Mancha returns to London for the first time in over 50 years. Featuring the iconic song
'Dream the Impossible Dream' and inspired by Miguel de Cervantes's masterpiece Don Quixote, this classic tale opens at the London Coliseum on 26 April 2019 for a strictly limited six week run.
In a 16th century dungeon Cervantes and his man servant await trial from the Spanish Inquisition. In his possession he has a trunk, carrying an unfinished novel Don Quixote. As prisoners attempt to steal his possessions, Cervantes embarks on acting out his novel as his defence, transforming himself into Alonso Quijano.
Quijano, deluded, believes he is a knight errant, renames himself Don Quixote de la Mancha, and sets off on a fantastical quest with his man servant Sancho Panza.
Chivalry abound, in this classic tale of knighthood, love, loyalty and adventure.
Show Times
Monday

19:30

Tuesday

19:30

Wednesday

14:30 | 19:30

Thursday

19:30

Friday

19:30

Saturday

14:30 | 19:30
Location
Address
London Coliseum
St Martin's Lane
London
WC2N 4ES